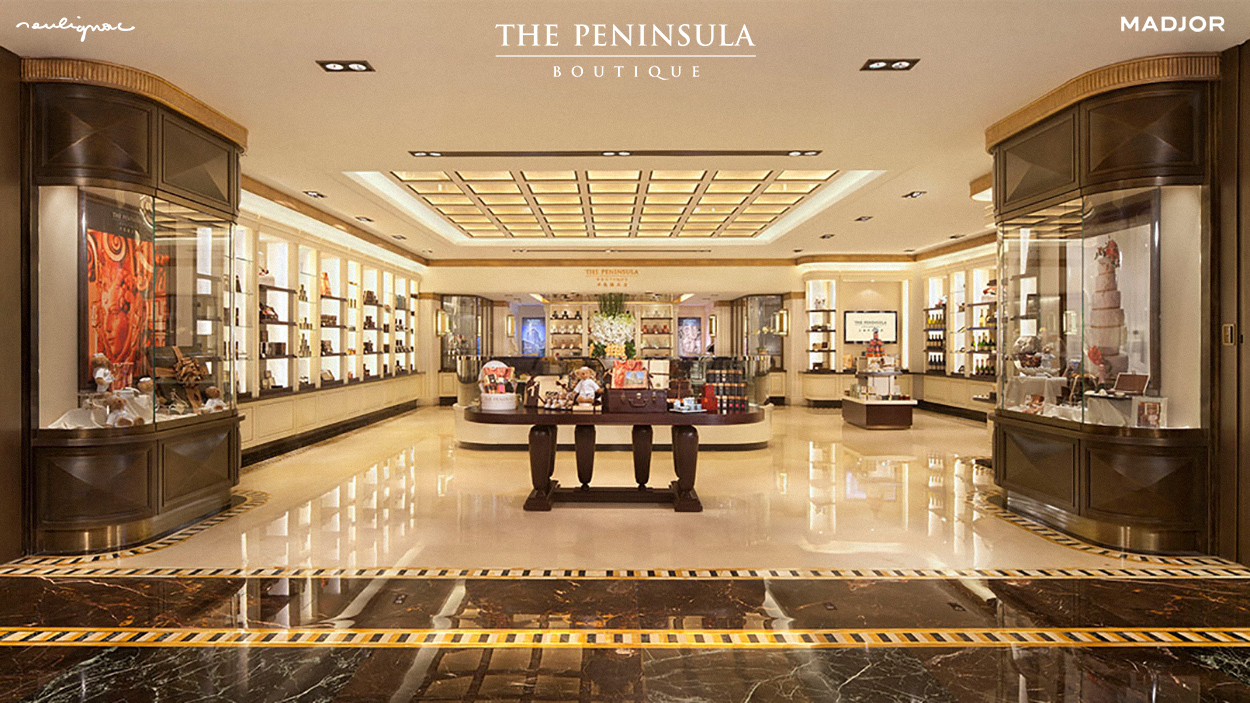 The Peninsula Hotels is a chain of luxury hotels operated by Hongkong and Shanghai Hotels. The first hotel opened in 1928 and now stands as the oldest in Hong Kong. The Peninsula Bangkok was named the #1 hotel in Asia and #7 worldwide by magazine Travel + Leisure in August 2010. The Peninsula Tokyo was voted the second best hotel by the same magazine in 2012 in its annual "The 500 Best Hotels List".




Details
Brand : THE PENINSULA BOUTIQUE China, The Peninsula Hotels
Team : MADJOR – a Labbrand Group company (Shanghai, China)
Services : Content creation, Art direction, Graphic design, Production management
Platforms : 微信 Tencent WeChat
Status : Ideation, Conceptualization, Prototyping, Production
Context & Challenges
The Peninsula Boutique offers a selection of the hotel group's delicacies, including artisanal chocolates, cookies, tea blends and other gifts allowing passengers to take a slice of The Peninsula lifestyle back home. The following project is a short selection of creative items of a social 微信 WeChat mini-site introducing the Special Moon cakes made by The Peninsula Boutique for Mid-Autumn Festival.
微信 WeChat Mini-site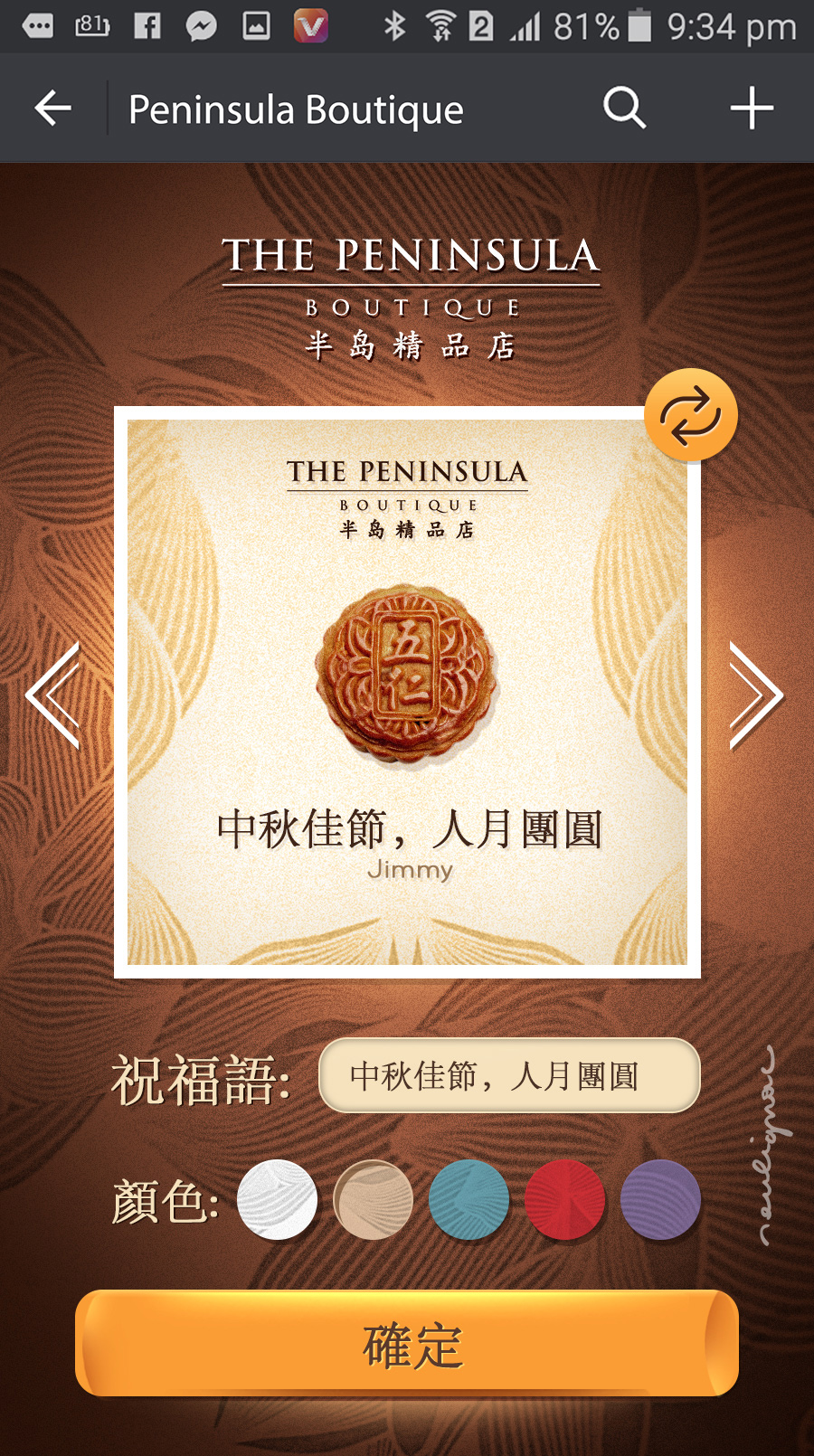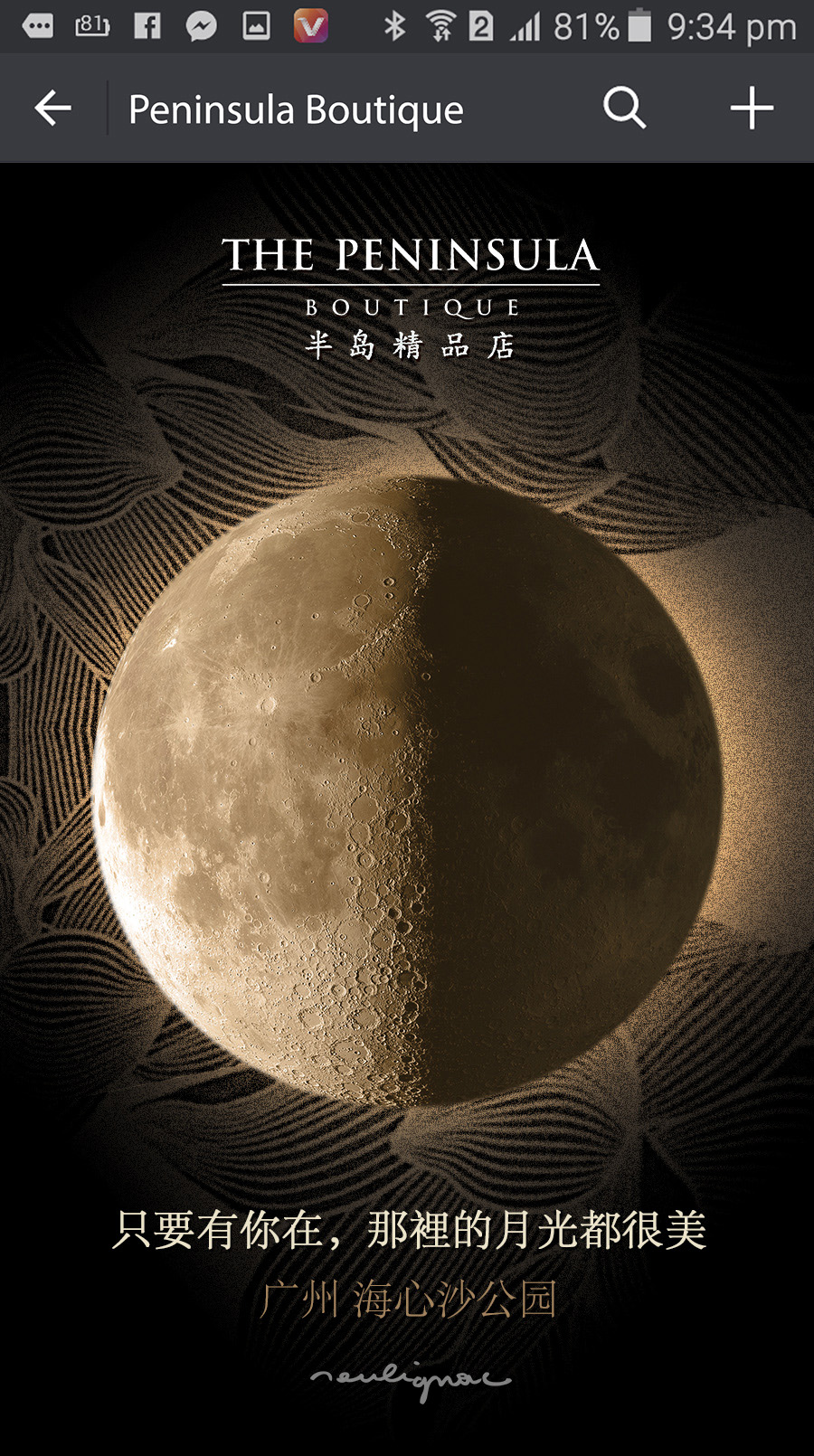 Peninsula Boutique China – Special Mid-Autumn Festival "You Are Not Alone for Mid-Autumn Festival" – UI Design by Francois Soulignac, MADJOR Labbrand Shanghai.
Items: 微信 WeChat mini-site design (creation and design production). Content: Introduction of the moon cakes offer made by Peninsula Boutique China. Market: China. Job done: co-creative direction with head of technologies; art direction, graphic design, design production management.
© 2017, MADJOR Labbrand Shanghai for The Peninsula Boutique China – François Soulignac, Digital Arts Management.