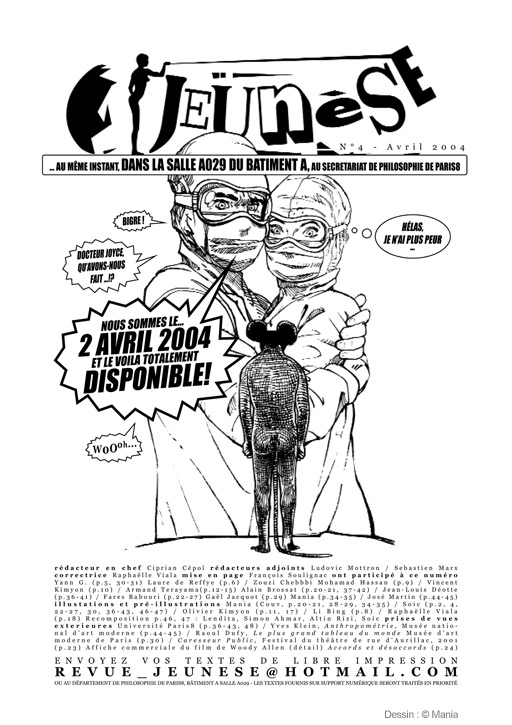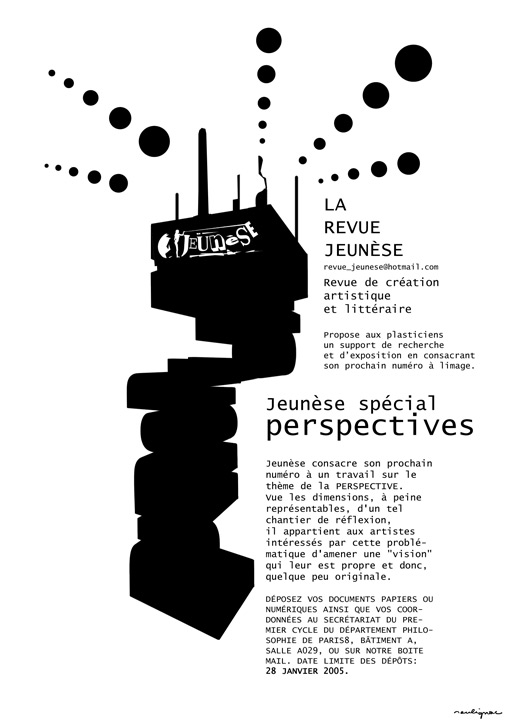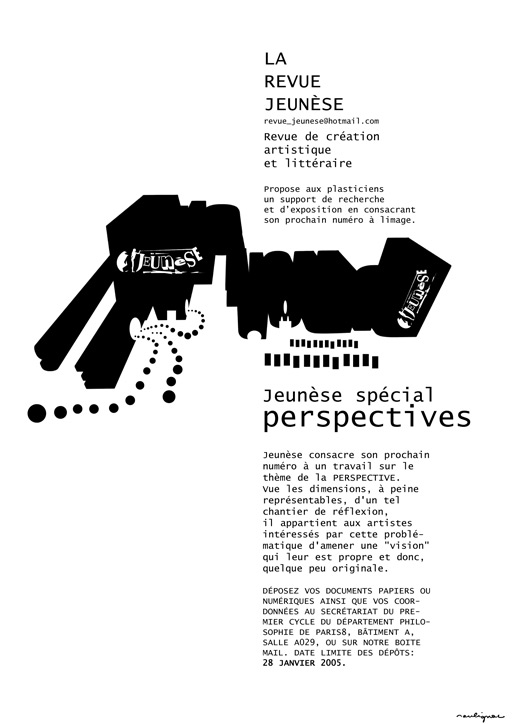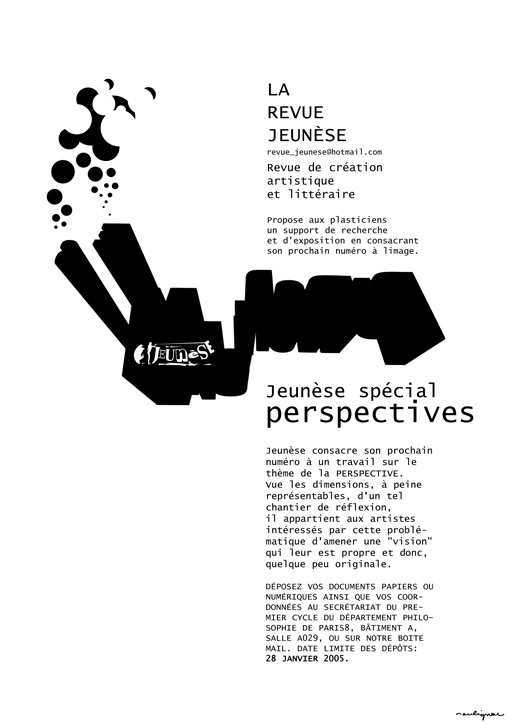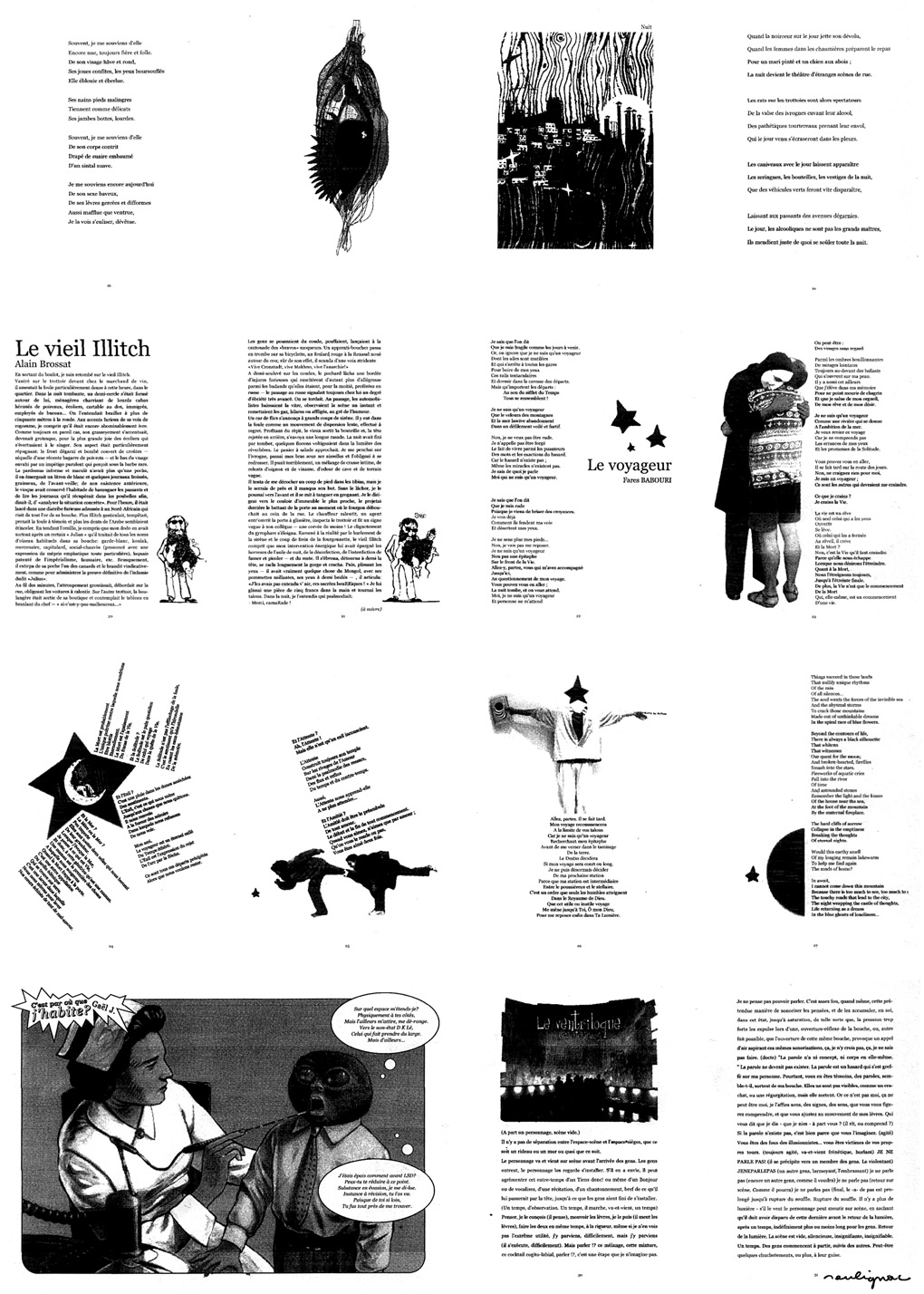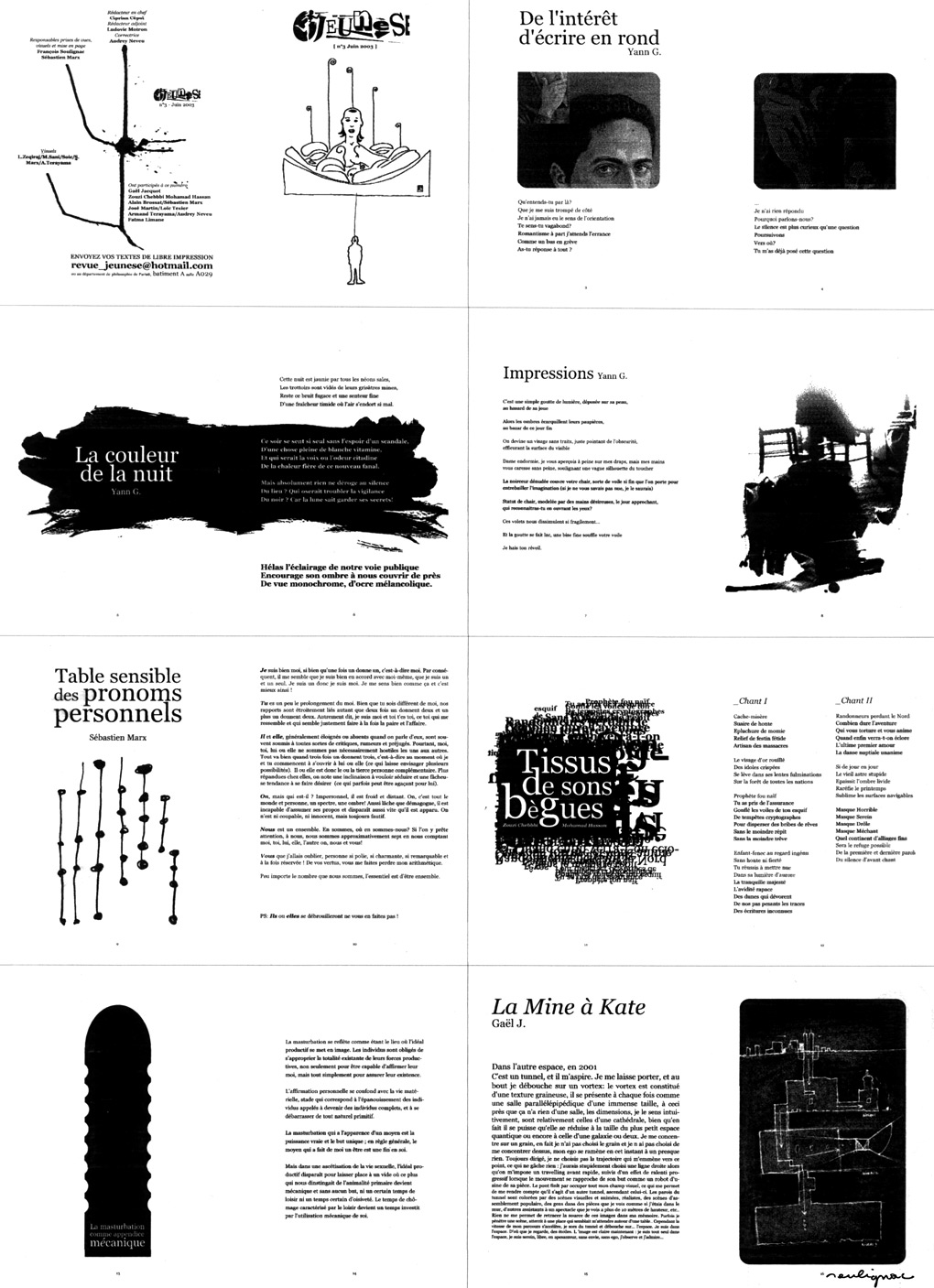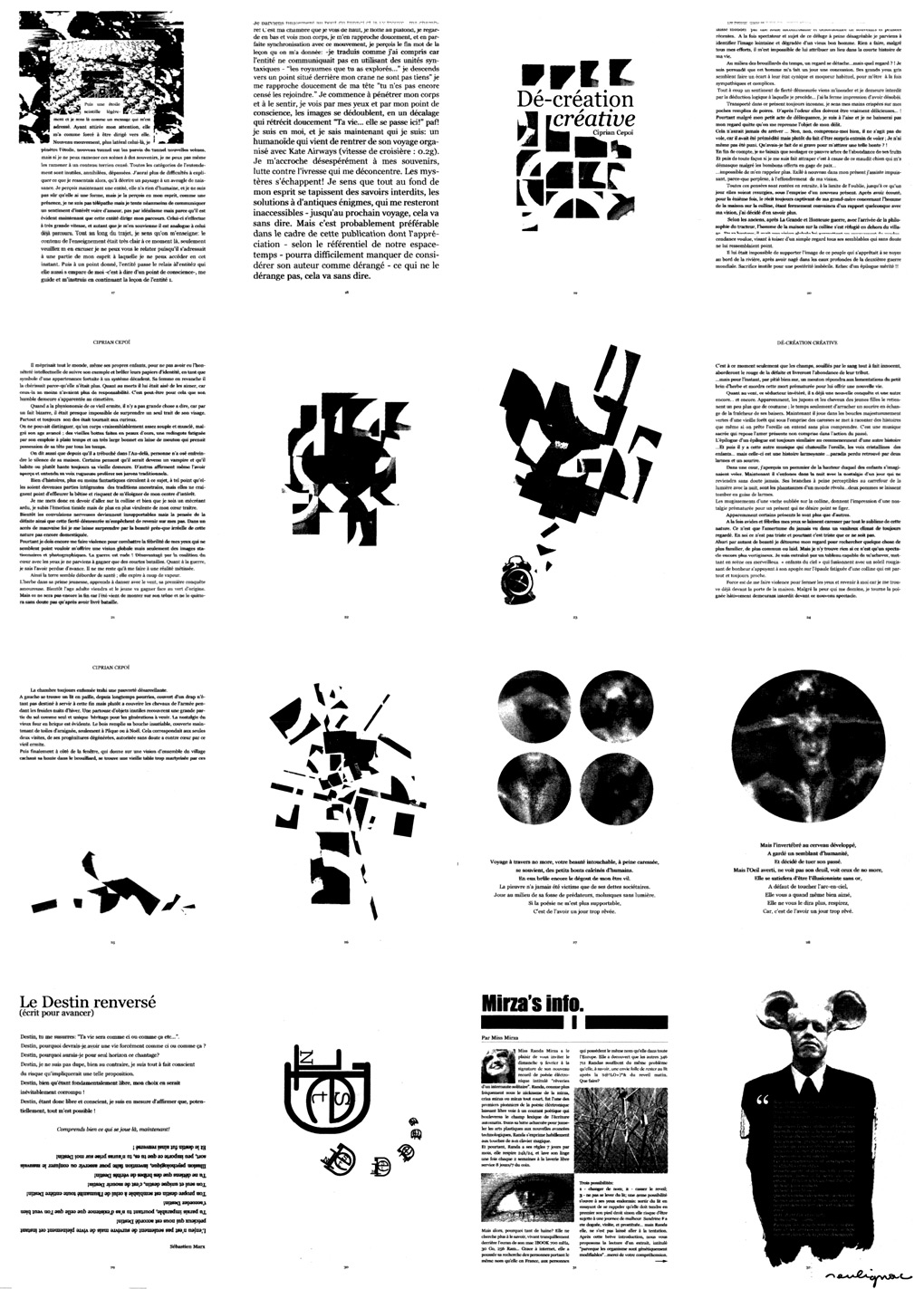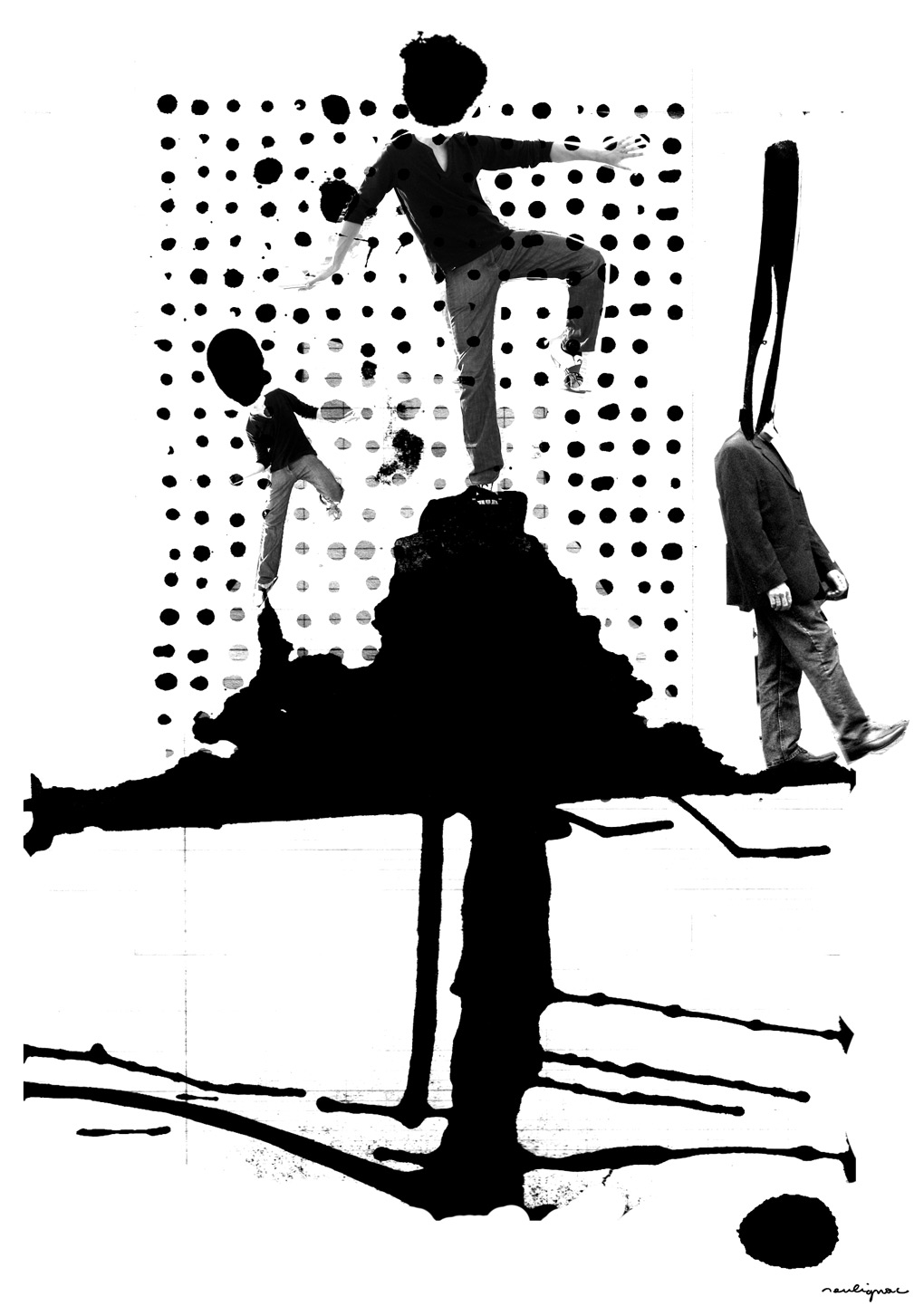 Revue Jeunèse : the big picture
Revue Jeunèse was a fanzine designed by students and Professors from Philosophy and Fine Art Department of Paris 8 University. Fully self-published, with original texts only, and reproduced via photocopier by the press department of Paris 8 University, the editorial line of the Revue Jeunèse was focused on emergent researchs related to poetry, personal studies and essays. All topics could be included, except politic subjects.
–
Art direction, Graphic design, Illustrations & Photography : (c) François Soulignac, 2003-2005. Technic : Ink, Pencil, Brush, Photography, Photoshop, QuarkXPress. Managing editors : Ciprian C, Ludovic M, Sébastien M. Proofreading : Raphaëlle V, Audrey N. Additional visuals : Soic Miterne, Pascal M, Olivier K, Li B, Raphaëlle V, Lendita, Simon A, Altin R, Sébastien M, L. Zeqiraj, M. Sani, A. Terayama. Texts : Ciprian C, Vincent K, Yann G, Laure DR, Zouzi CMH, Armand T, Alain B, Jean-Louis D, Fares B, Gaël J, José M, Sébastien M, Loïc T, Audrey N, Fatma L.