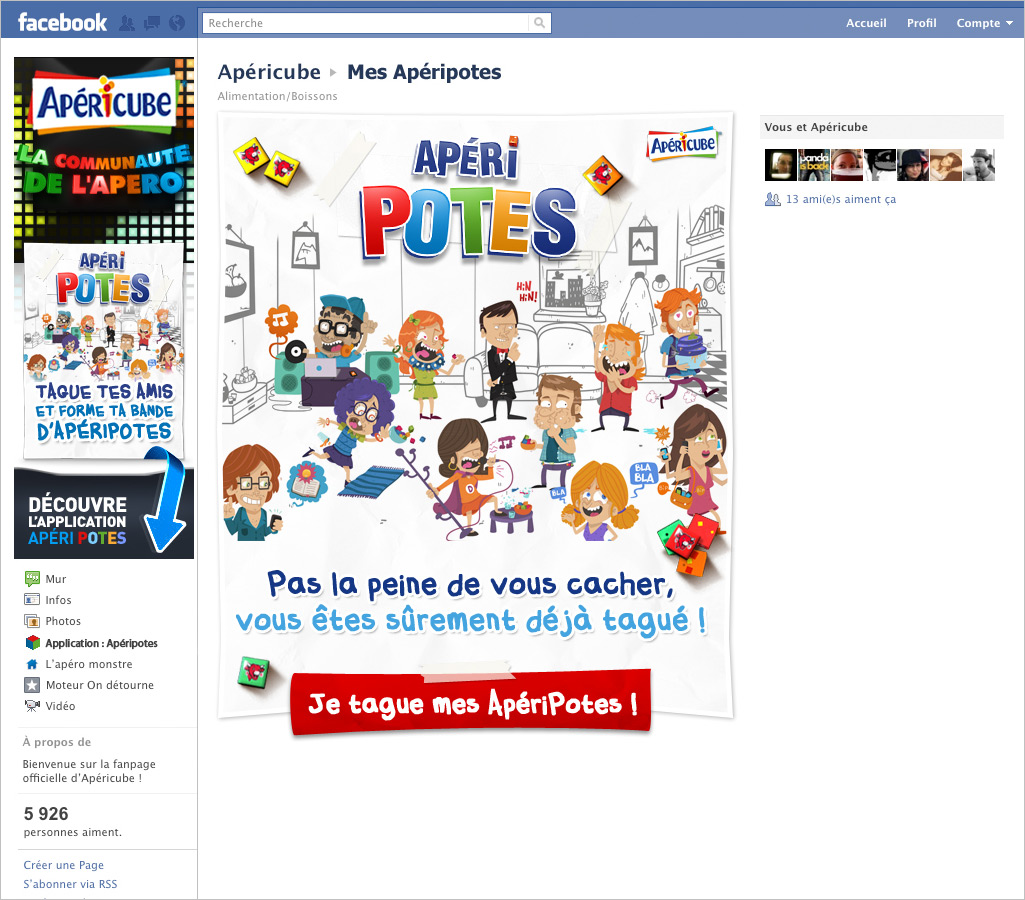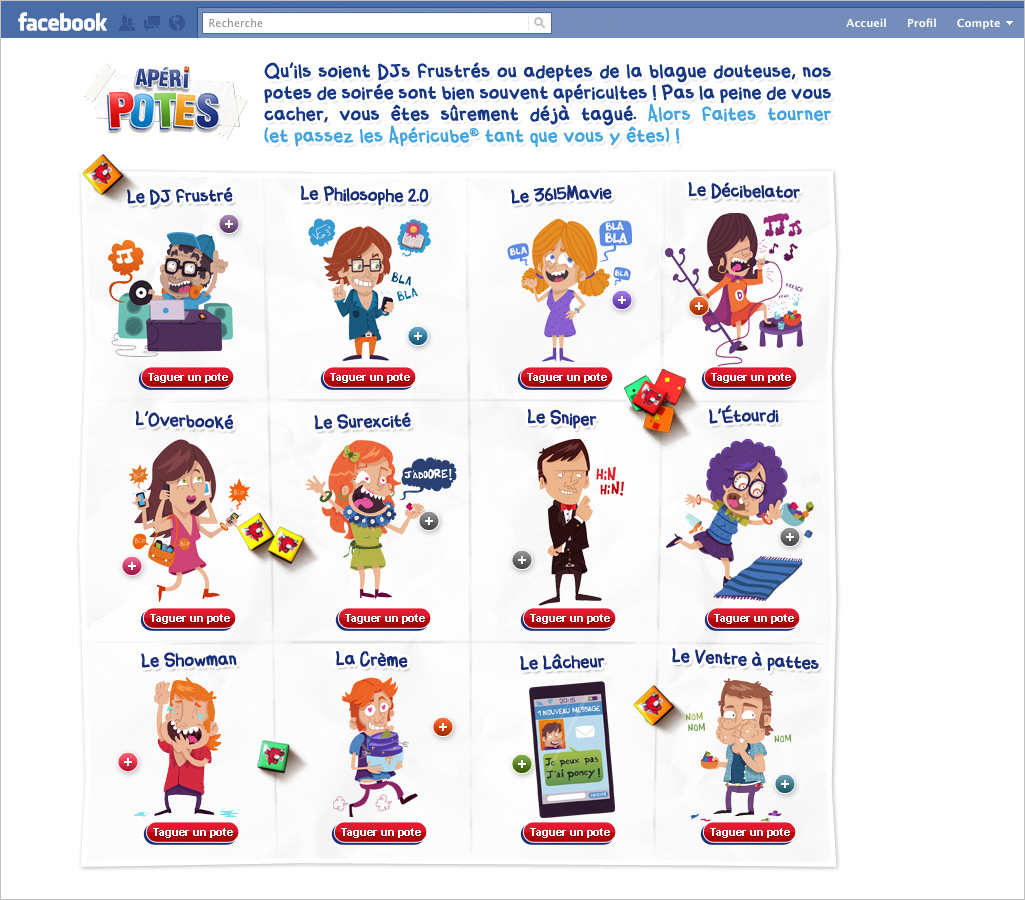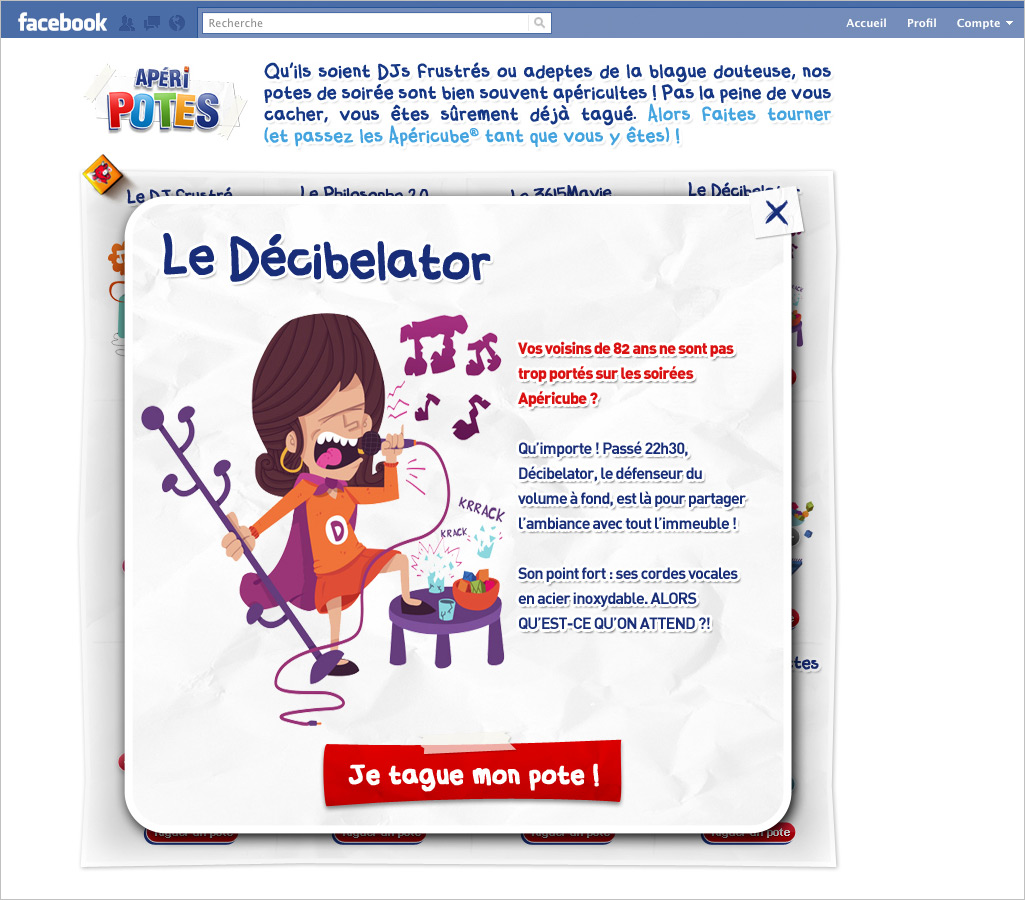 Apéripotes is a sustainable Facebook Application who capitalise on the Facebook tag trends. The tone is ironic with plently humor on graphics and writing. When your friend is tagged, he's introduced like a funny-freaks avatar. The result is updated on Facebook Timeline.
Context | Facts and figures
Client : Apéricube® (Fromageries BEL)
Project : Apéripotes
Agency : Mediagong/The Good Tribe | Leo Burnett
Budget : up to 20k€
Type of product : Advergame, Facebook App
Medium : Social platform (Facebook)
Target : Mainstream
My intervention / Skills developed
I was the art director responsible for design production and final product quality. App design : co-working with copyrighter. This step included univers definition and functional guidelines. Art direction : interface designing, declinations and final product quality.
Illustrations : © Keuj
© Mediagong Leo Burnett/The Good Tribe for Bel – Application Facebook "Apéripotes" | Co-conception, direction artistique et déclinaisons : Francois Soulignac. Facebook App "Apéripotes". Co-Design, Art Direction and Itemisation : François Soulignac, 2012