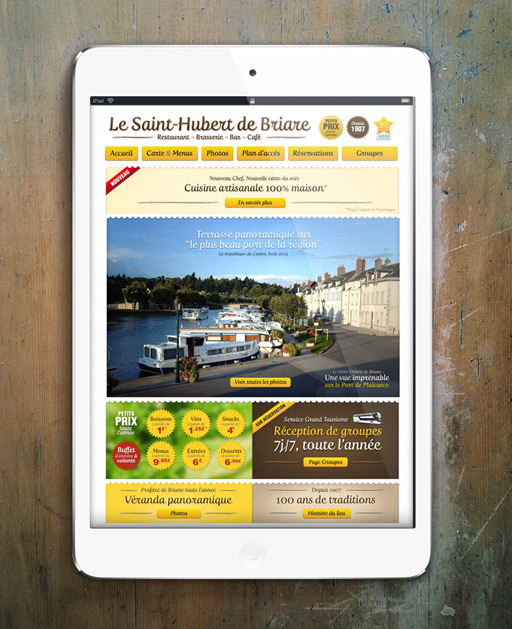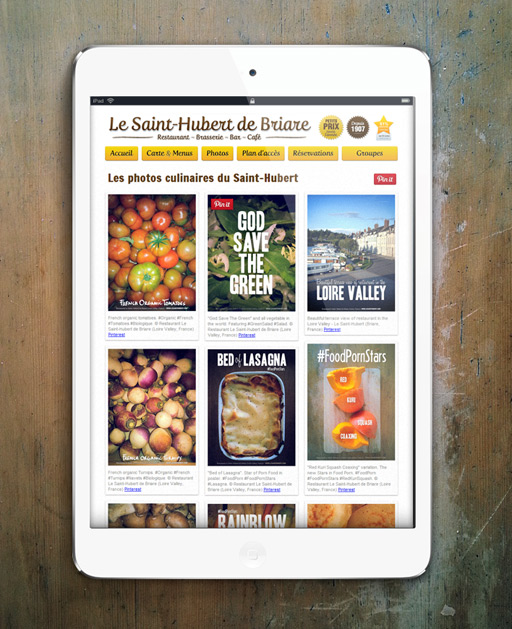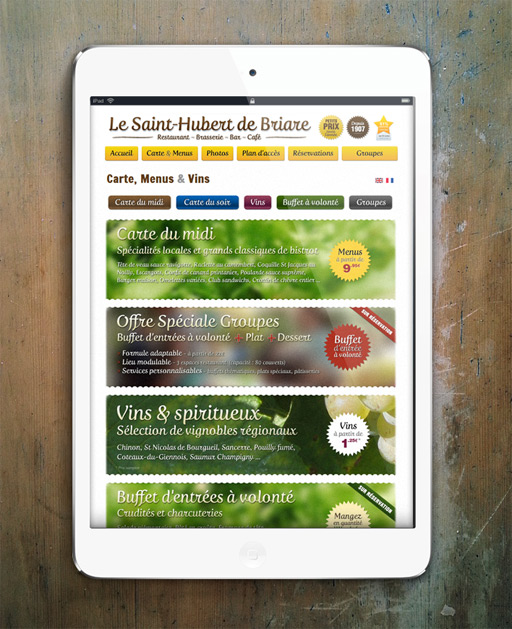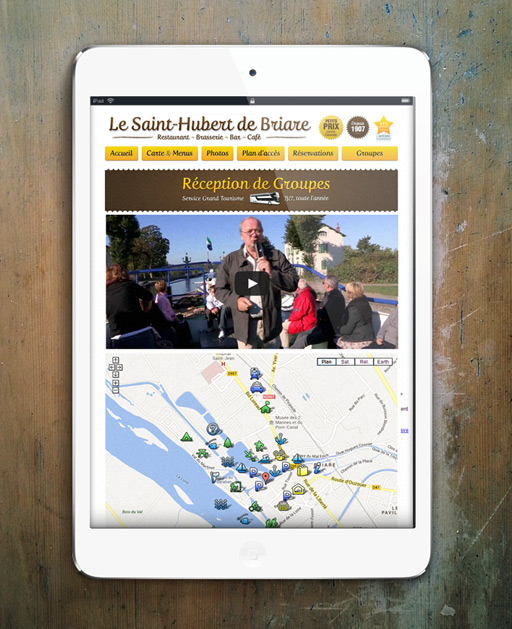 This showcase is dedicated to the French restaurant named "Le Saint-Hubert". It introduces Products, Services, Online tools, Brand content and Press release. It targets prospects (BtoC), Tourism Professionals & Travel Agencies (BtoB) and Job applicants (HR Com).


Description & Positioning
The first showcase was launched in june 2007 with 4 basic pages (home, menus, photos & directions). Thanks to this early web positioning, the showcase already had a good local visibility. Between 2012 and 2013, 16 new pages were launched (including french & english translations). Supported by a stronger SEO, the local, regional and national web ranking has strongly increased. The worldwide web positioning (especially in Asia) is in study.
The big picture
The first challenge was to be fair and relevant with realities on the spot. So I have chosen to analyse work processes in the restaurant, share with executive associate, define advantages, strong points and weakness, and write down company values and effective commitments. The second challenge was to be everywhere on Google Search Results, with best keywords. To reach this goal, I needed to build a convenient website, containing relevant and complete informations related to products and services, supported by a strong SEO strategy.
All content
Product pages
Service pages
Customer Service pages
Thematic pages & Brand content
Human Resources
About User Interface
For this showcase, I had to draw up an user interface relevant with the venue (a family restaurant in a little french village) and I had to follow up the company's pricing policy (promote quality and low prices).To cope with these constraints, I have chosen to forget any hype or artsy design (very used and efficient in restaurants "à la mode" in big cities) and set up a graphic design inspired by a popular and affordable universe (aesthetic of postcards).
My intervention | Skills developed
Digital Strategy : Search Engine Optimization and Web positioning (SEO). On-line tools development for booking, recruitment and surveys. Performance monitoring via Google Analytics. Launch of new products (menus, special offers). Content monetization via Google AdSense. Reputation management and Crisis communication procedure.
Brand Content : Writing content for all pages on the website (20 pages) included Products, Services & Thematic pages, Commitments & Values, Press release, Crisis report. Art direction, Webdesign & User Interface : All pages and visuals. Front-End Web Development : Homemade HTML & CSS for all pages on the website with optimized pages for mobile devices.
> Visit the Showcase
–
> See the Case Study
> See the Social Content Report
> See the Brand Content & Native Ads report (Blog)
> See the Brand Content report (Food pictures)
> See the Brand Identity Report (Sound design)
> See the Achievements & Results
©  François Soulignac / Le Saint-Hubert – Showcase | Strategy, SEO, Art direction, Food photography, Copy-writing (FR / EN), Brand content designing, Front-End Web Development (HTML & CSS) : François Soulignac, 2012-2014.