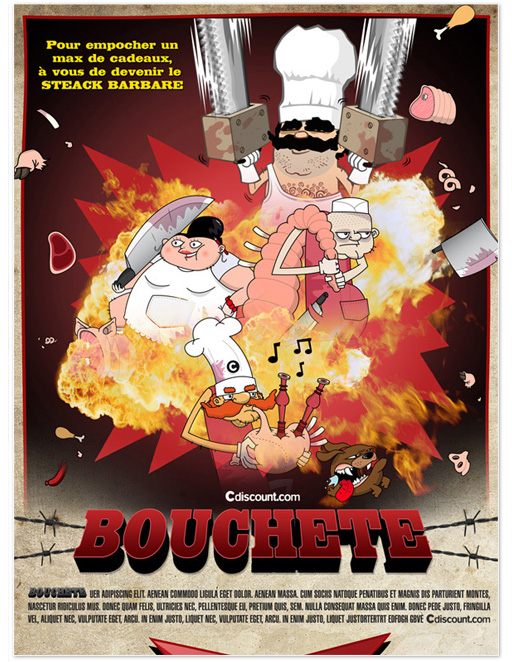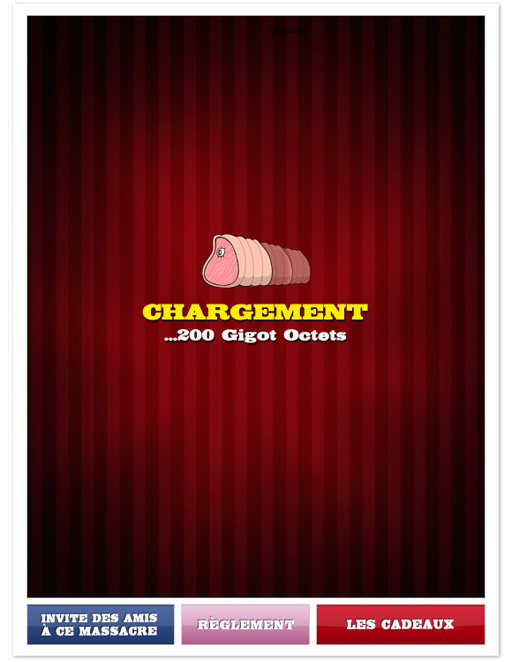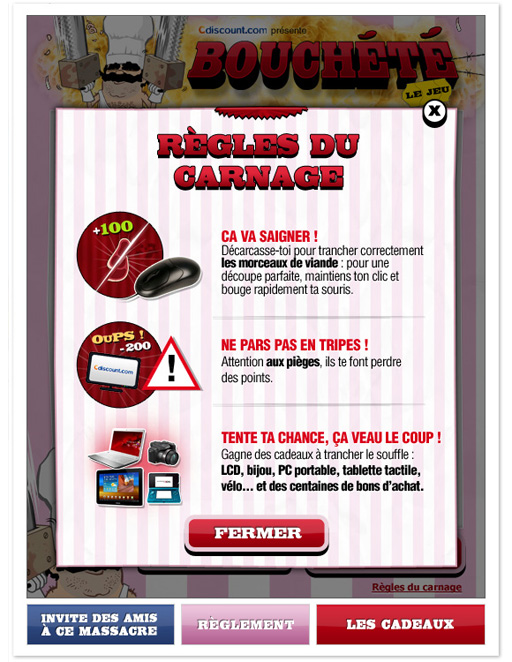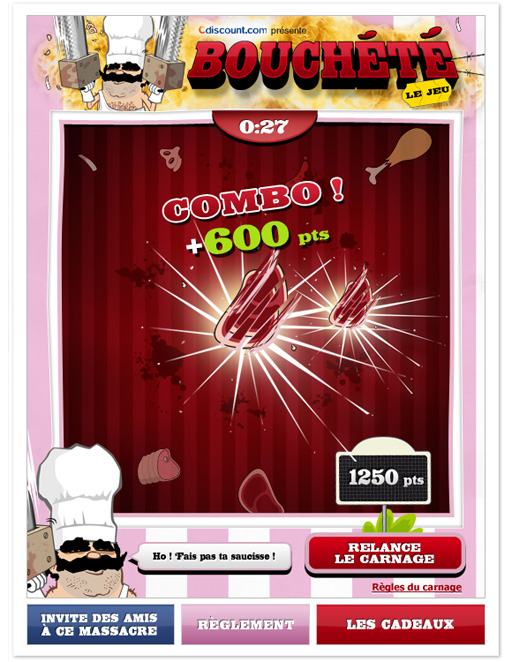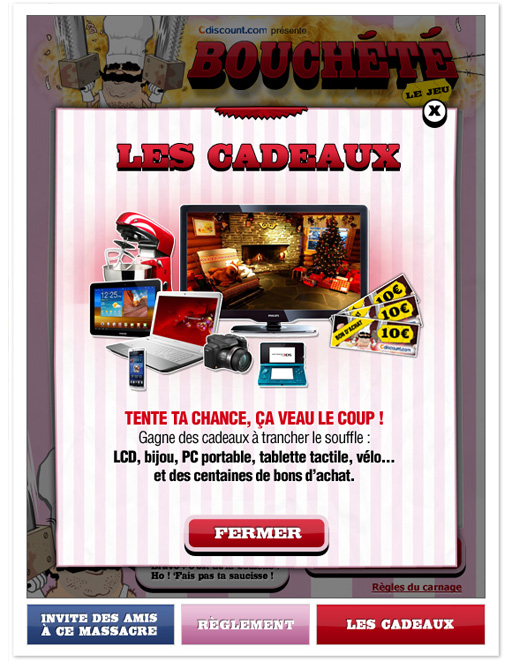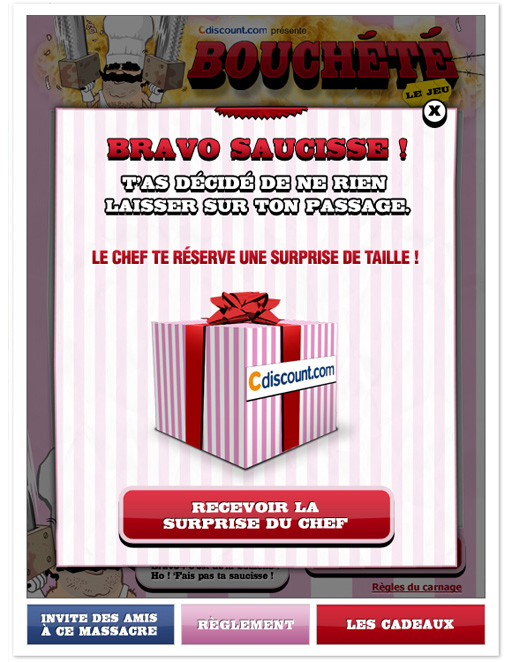 Bouchété is a meat-slicing game (Fruit Ninja-like) created to communicate the big sales operation named "La grande Boucherie" ("The big Butchery"). It's a trash-game, inspired by the Grindhouse movie "Machete", from Robert Rodriguez and Ethan Maniquis.
Context | Facts and figures
Client : Cdiscount.com
Agency : Mediagong | Leo Burnett
Project : Bouchété – La Grande Boucherie (call for tender captured)
Budget : up to 10k€
Type of product : Advergame, Game free-to-play, Customer Recruitment
Medium : Social platform (Facebook), Newsletters, Ads campaign
Target : Mainstream, Casual gamers
Client's needs
The first goal was to support the discount event named "La Grande Boucherie" (ad campain assisted by a viral video). The second goal was to recruite new customers and increase the mailing list database.
My intervention / Skills developed
Challenges
On this project, I was the art director responsible for call for tender proposal, final product design (co working with a copywriter) and production. I had to solve several challenges  :
Catch the client (capture the call for tender).
Create a simple and addictive game, mainstream-oriented.
Follow-up the technical production (animation & frame-rate quality).
Cope with a short deadline and a very low-budget.
Micro-game design
Conception brainstorming (team working with a copyrighter). This step included univers definition, rules, challenge, mechanics, level-design, functional guidelines.
Art direction
Sketchs, trends definition, interface designing, declinations and final product quality.
–
© Mediagong Leo Burnett/Cdiscount – Jeu Free-to-play « Bouchété ». Co-conception et direction artistique : François Soulignac, 2012. Game Free-to-play « Bouchété ». Co-design and Art Direction : François Soulignac, 2012