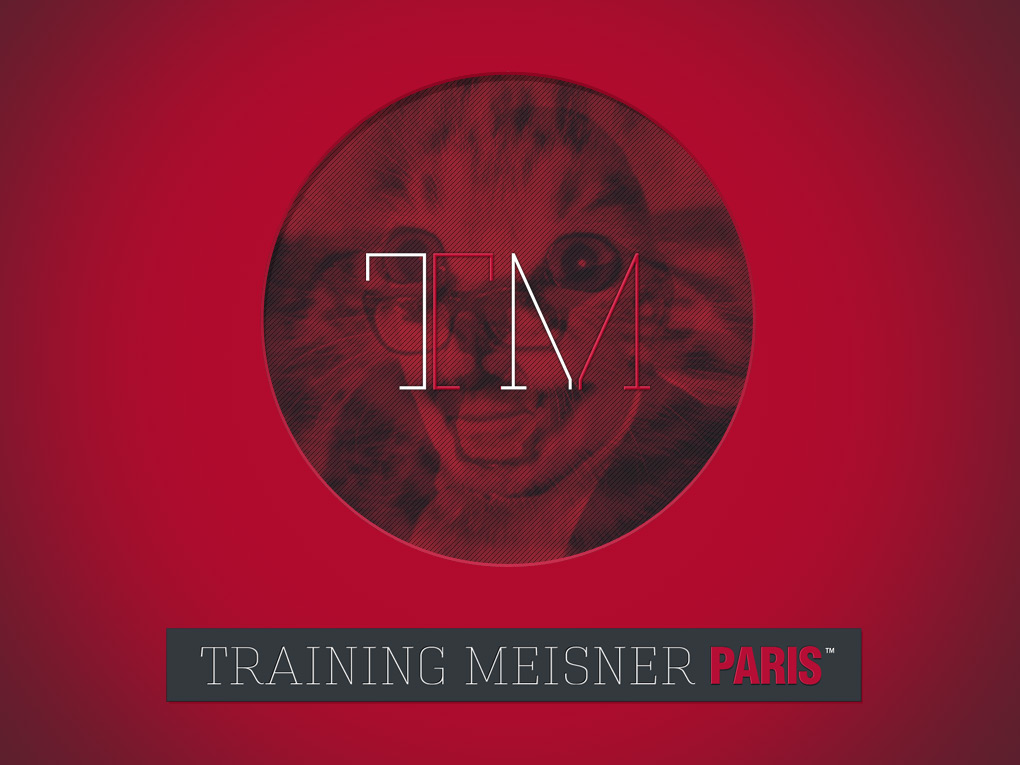 Training Meisner Paris™ is a training workshop located in Paris, based on the american acting method ("Meisner Technique") invented by Sanford Meisner. These workshops are supported once a week by two actors trained in Paris & New York.
Context | Facts & Figures
Client : Training Meisner Paris™
Project : Website for acting workshops
Type of services : Brand identity, Graphic design, Webdesign
Type of products : Website, Social networks communication
Client needs
The client needed a professional website to introduce workshops in details : method history, staff introduction, schedules of workshops, news, booking form, testimonial. In addition, the client needed a basic social media strategy.
The big picture
The acting workshop activity is in big competition, especially for a cultural city as Paris. So we needed to be smart and original to catch audience and make the difference. So I have chosen to build a strong corporate image supported by "institutional" shapes, mixed with a bit of mysterious and subliminal crazy details. Why this mix ? Because the "Meisner Technique" is a very serious method based on very funny processes of repetition. It was important to have these two different aspects on the website.
Cope with competition
In addition with this creative approach, we needed to think seriously about the SEO (Search Engine Optimization), because several schools, institutions and freelancers provide already this kind of teaching in Paris. To have a chance to be displayed on the first page of Google Search Results, it was necessary to make up a strong SEO strategy. Two weeks only after the launching of the website, in results of a specific SEO strategy, www.trainingmeisner.com was on the first page on Google Results, with relevant keywords (ateliers, entrainement, technique, Meisner, Paris).
Provided services
User Interface, WordPress and CSS customization, SEO optimization, Content copyrighting & Graphic design (logotype co-worked with Olivier Kimyon). In addition, WordPress introduction and ways for best practices in social networks communication have been provided. Now, the client is able to modify, update and improve the platform on his own.
© 2014 François Soulignac & Olivier Kimyon. Website for acting workshops : Training Meisner Paris™.