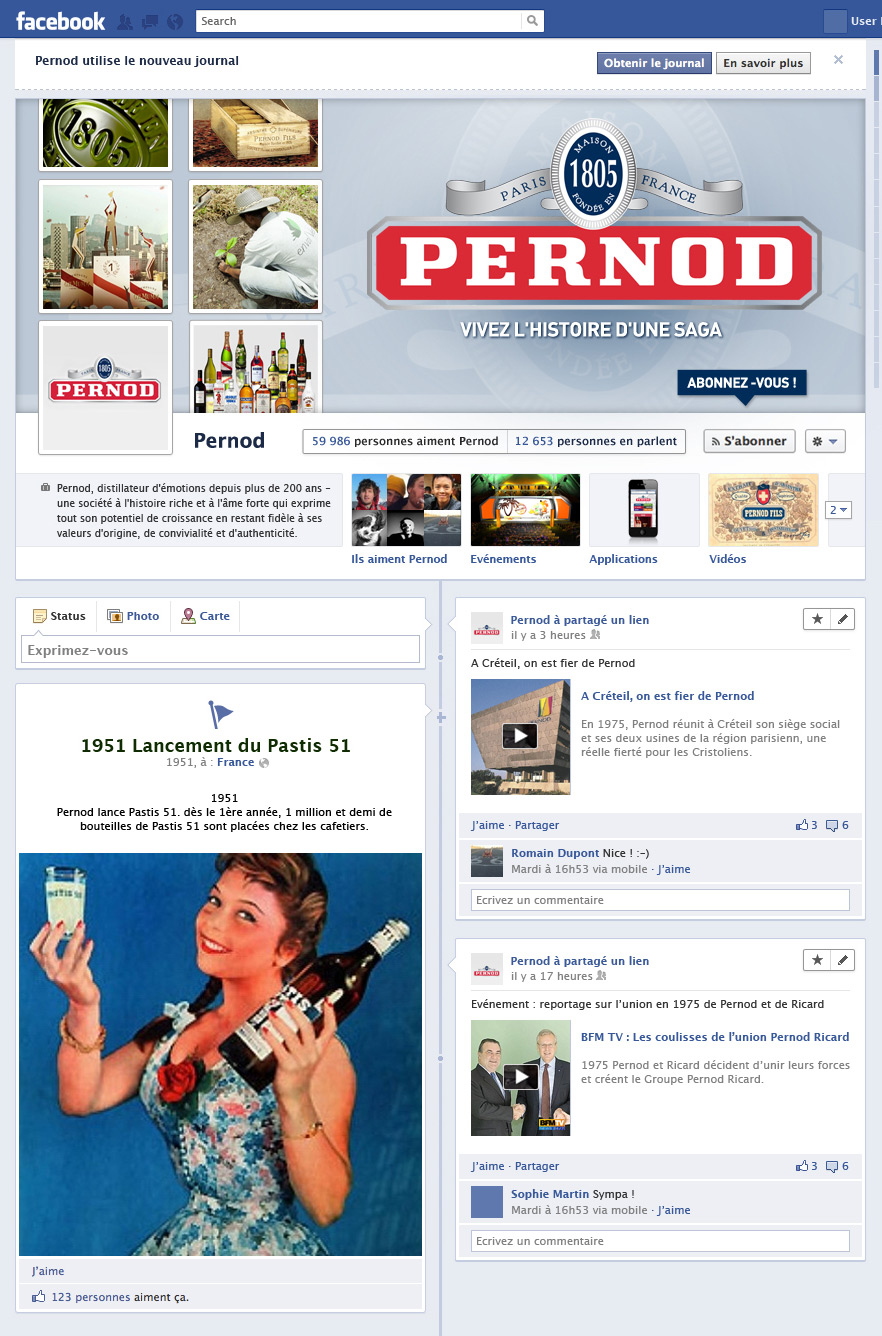 Pernod Ricard is a french company that produces distilled beverages. The company's eponymous products, Pernod Anise and Ricard Pastis, are both anise-flavoured liqueurs and are often referred to simply as Pernod or Ricard. The company also produces several other types of pastis. Pernod Facebook page support the community communication and brand's history, thanks to the Facebook Timeline.
Context | Facts and figures
Client : Pernod Paris (Pernod Ricard)
Agency : Mediagong | Leo Burnett
Project : FB Page for Pernod
Type of product : Corporate communication
Medium : Social platform (Facebook)
Target : Clients, Public & Corporate Followers
My intervention / Skills developed
Art direction, iconography, template design.
–
© Leo Burnett for Pernod Ricard – Facebook Page. Art direction, iconography and template by François Soulignac, 2012.