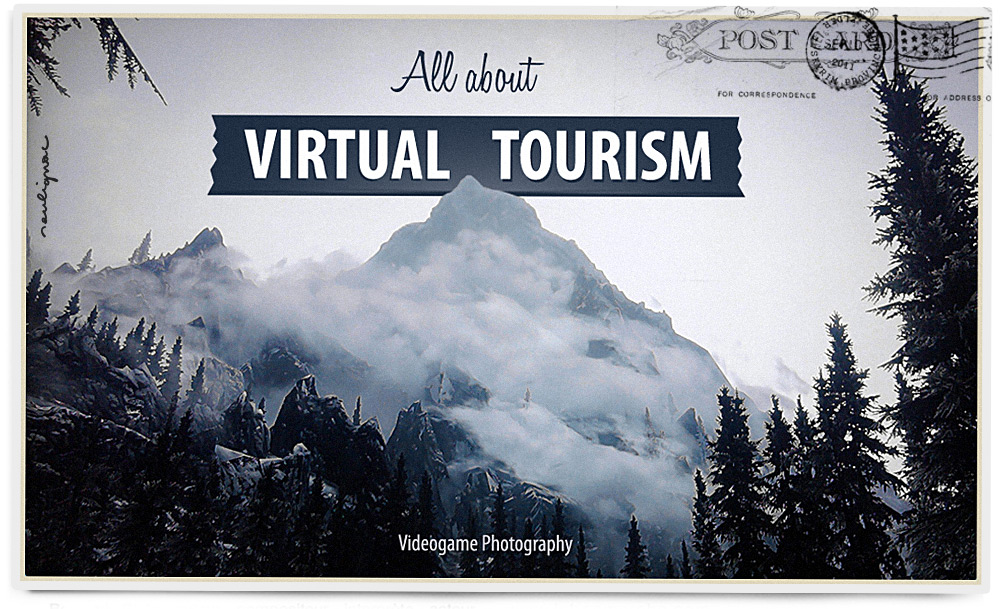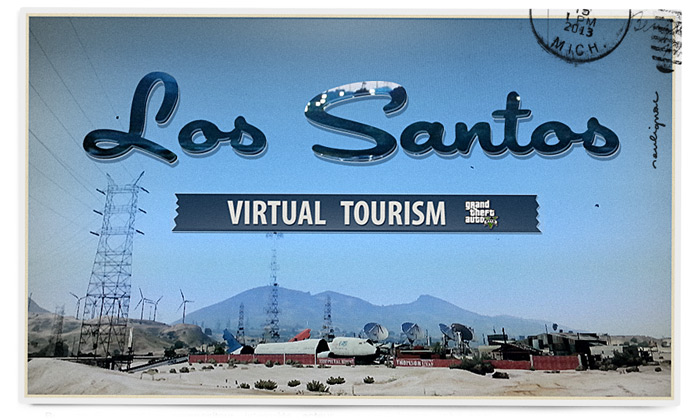 Howdy geeky girls & guys ! I design and send free ecards related to my virtual trip in video games (more information about Virtual Tourism). To receive a beautiful custom vintage postcard with a cute personal message, just fill out this form :
Sorry, this form is not available anymore because the e-card operation is finished.
About the Virtual Tourism project
The series of photographs "Virtual Tourism" is based on the contemplative practice of gaming. With a camera at my disposal I simply walk into the decor of video games which offer open worlds, I explicitly do this without paying attention to the context (off mission). I wander around these wide digital open spaces, solely to appreciate the work produced by graphic designers and developers. I then start searching for the best spot where I can take a picture with the most suitable view, location, frame and ideal moment. These pictures, which are exclusively focused on landscapes, are a way to keep memory of virtual excursions. They also often reveal empty or "abandoned" areas of the gameplay, places which are usually ignored or neglected by active gamers.
> More information : About Virtual Tourism.
Virtual Tourism on Press